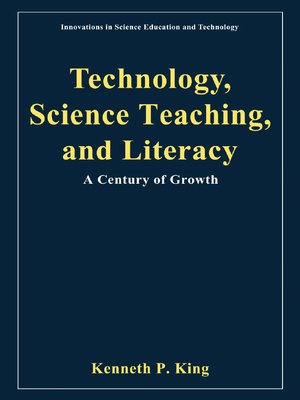 Science education is a highly dynamic field of applied and basic research and of research-based development. A process of argumentation and analysis that relates data and theory is another essential feature of science. This includes evaluation of data quality, modeling, and development of new testable questions from the theory, as well as modifying theories as data dictates the need. Finally, scientists need to be able to examine, review, and evaluate their own knowledge. Holding some parts of a conceptual framework as more or less established and being aware of the ways in which that knowledge may be incomplete are critical scientific practices.
European Journal of Science and Mathematics Education The Journal is intended to be an open-access, peer-reviewed, quarterly journal that will not require any charges for publication of articles. The Journal has been founded with the aim of stimulating discussions on contemporary topics in Science and Mathematics Education and to foster the application of the results in primary, secondary, and higher education. Research papers as well as papers on innovation of teaching techniques and technologies are all welcome for speedy publication.
During the spring semester of year two, you will undertake the first of your two teaching practice placements for six weeks in a second level school. Your second placement will be in semester 1 of the final year, for 12 weeks. During these placements, you will teach junior or senior science topics to second level pupils, and you will be supervised by UL academic staff.
Under the Inspiring STEM Literacy measure of the National Innovation and Science Agenda, the Government is investing $14 million to promote positive learning experiences for children aged three to five years. This will include the development of early learning STEM resources and training for educators, as well as more opportunities for families and children to take part in fun and exciting STEM activities.
After almost nine months of analytical work, and fact-finding visits to Poland, the PSF Peer Review panel's report and recommendations on the modernisation of the national science and higher education system - to make it more transparent, more competitive and better governed - were discussed at a special meeting hosted by the Polish Ministry for Science and Higher Education. The meeting was addressed by JarosÅ'aw Gowin, Polish Minister of Science and Higher Education, and Robert-Jan Smits, Director-General of the European Commission's Directorate-General for Research and Innovation. The findings of the report, and its recommendations, were presented by the Chair of the PSF Peer Review Panel, Professor Georg Winckler, President of the Association of the ERSTE Foundation and former Rector of the University of Vienna, as well as the Peer Review panel's rapporteur, Jaana Puukka, an expert on higher education and innovation policy.